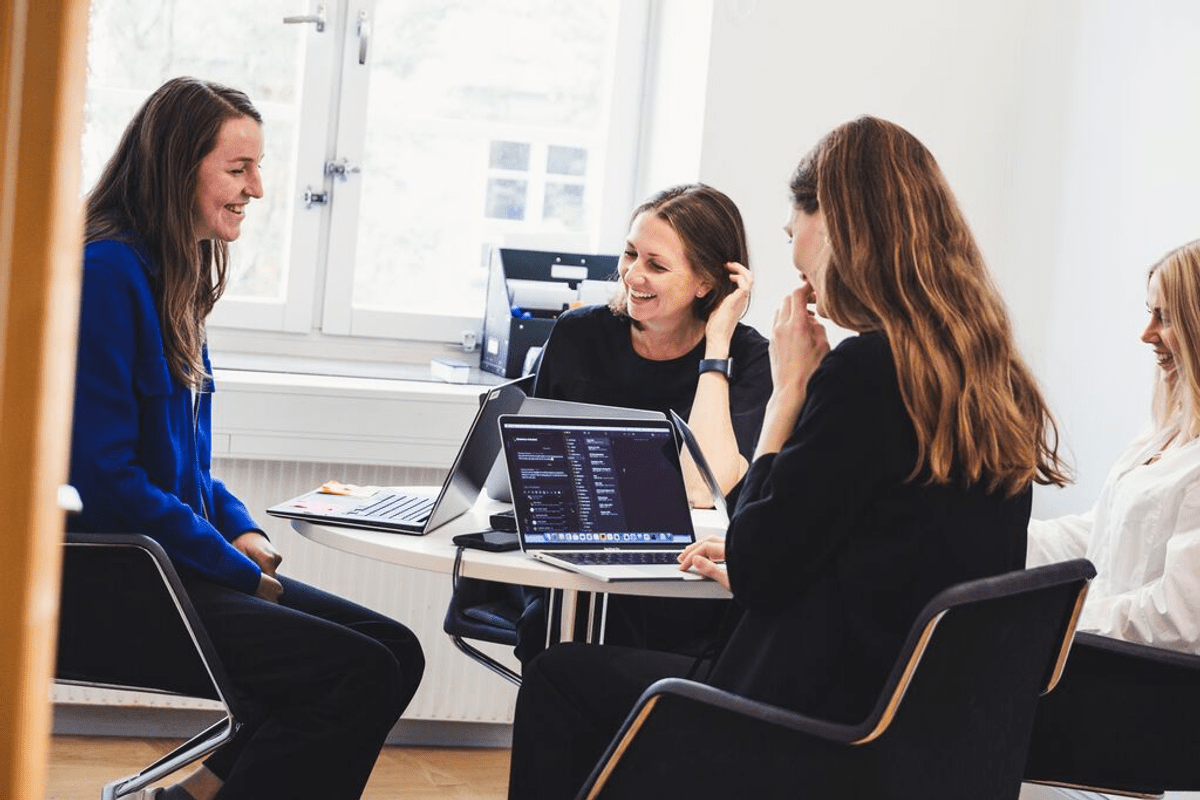 Our culture
You might be curious to know what our culture is like. One thing we can already guarantee is that we collectively embrace a mindset of "we before me". Find out more about what that means for us.

❤️ Values & Principles
Our employees are our best asset. We are a multi-cultural group of digital natives, innovators, makers and doers, thriving in an international, entrepreneurial and collaborative environment. We embrace a mindset of "we before me," and we don't just say it, we live it.
Working for years together on client projects across countries and offices in cross-functional, multi-cultural teams has driven Valtech to be a truly connected global agency. We call it One Valtech. This has fostered our informal culture built on mutual respect, freedom and accountability with humans at the very center of everything we do.
Share
By sharing we evolve. We share knowledge with our peers, clients and colleagues from all over the world. We share to value different perspectives. We share to grow - professionally and personally.
Dare
By daring we innovate. We dare to explore unknown territories and learn from our experiences. We dare to speak up and be honest. We dare to show our weaknesses and ask for help when needed.
Care
By caring we flourish. We care about the wellbeing of our employees. We care about our company culture and the quality of the work we deliver. We care about the environmental footprint we leave behind.
⚖️ Diversity & Inclusion
At Valtech, we create and shape experiences that aim to meet the versatile needs of our clients and their customers. To get there, we are proactive about facilitating workplaces that adhere to the different needs and expectations of everyone working at Valtech. Our goal is to create an equitable workplace which gives people from all backgrounds the support they need to thrive, grow, and meet their goals.

We are proud to be an equal-opportunity employer committed to diversity and inclusion. We do not discriminate based on race, gender, ethnicity, citizenship, national origin, religion, sexual orientation, age, marital status, disability, veteran status or any other legally protected status. Diversity and inclusion sit at the heart of everything we do here - ensuring everyone has their voice heard and their insights actioned. You can find out more about our Group strategy on our website.
Our work on embracing diversity and fostering inclusion at Valtech is key to the success of our Valtechies and enabling our groundbreaking work with clients. Through global collaboration and regional implementation, we ensure every single Valtechie's insights are heard and actioned. My job is incredibly rewarding because each day, I learn so much from all of our people around the world, knowing we are all working on a common mission of leaving the world better than we found it.

Sheree Atcheson

Group Vice-President of Diversity & Inclusion
📚 Learning & Development
At Valtech, we work hard to give our employees the tools they need to take charge of their careers and personal growth. To enable this, we have built a Growth Framework, that offers full transparency on how a certain role and career at Valtech can develop. This is supported by our Global Academy, which allows Valtechies to further advance their skills within their existing field, as well as explore another.

On a day-to-day basis, you will get the chance to learn from, as well as inspire, your peers around the globe in Craft Circles, client teams, or other collaborative communities. In any case, Valtech encourages you to make use of the opportunities our company provides to shape your own path.
Valtechies are bright people that enjoy learning new things and expanding their horizons. The Academy supports them in their journey at the company, providing them with everything they need to master that new programming language, soft skill or any other topic relevant to their job.

Christian Haahr Sigsgaard

Global Learning & Development Director